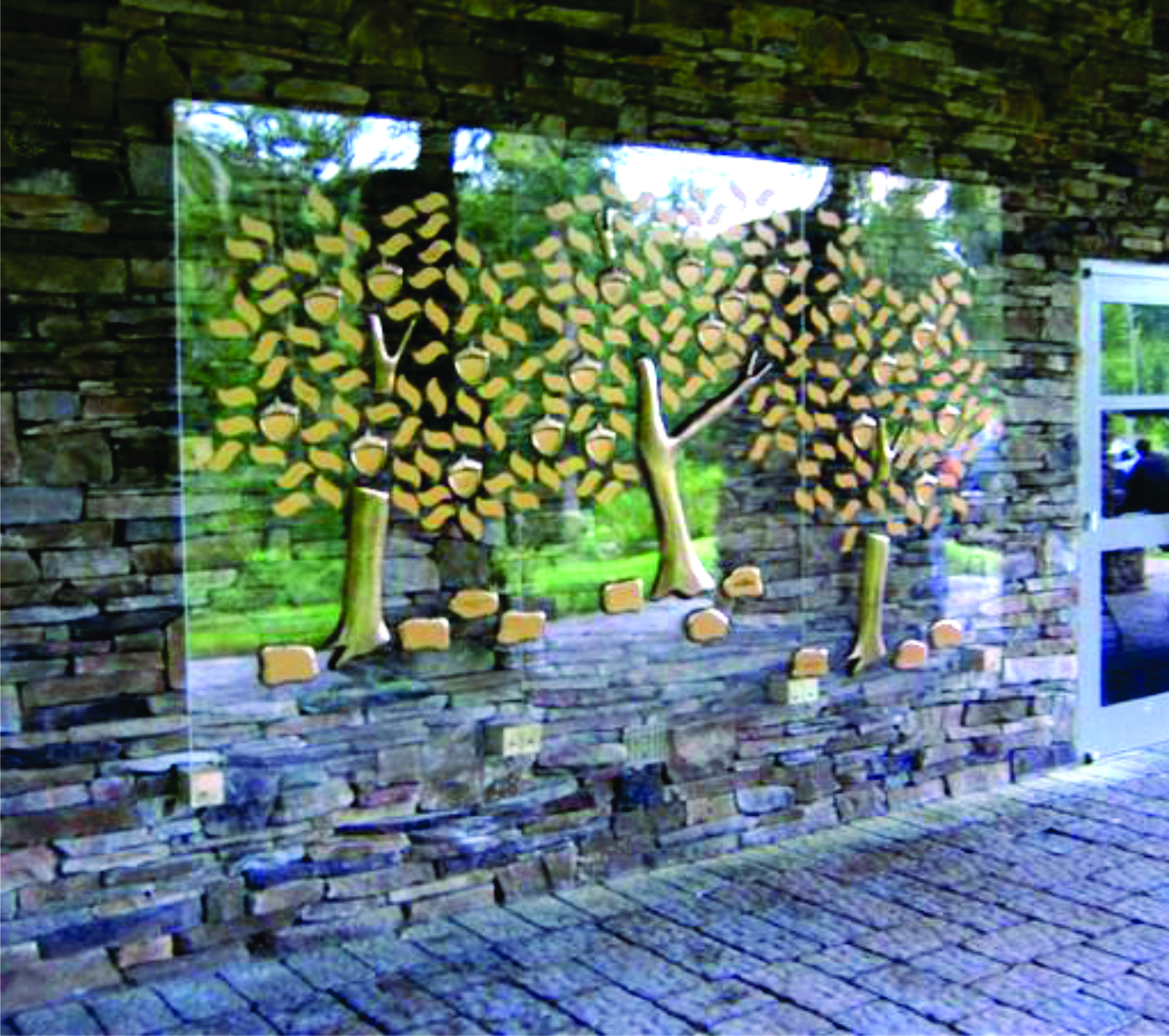 Outdoor Grove Model 450-10
Ned Smith Center for Nature and Art
Millersburg, PA
200 - 2" x 4" Vintage Gold acrylic leaves are mounted in a scatter leaf design to a clear Plexiglas background. The bases and branches are cast oxidized bronze. Acrylic and bronze acorns and rocks recognize large donors. All materials are rated for outdoor use.
Go Back